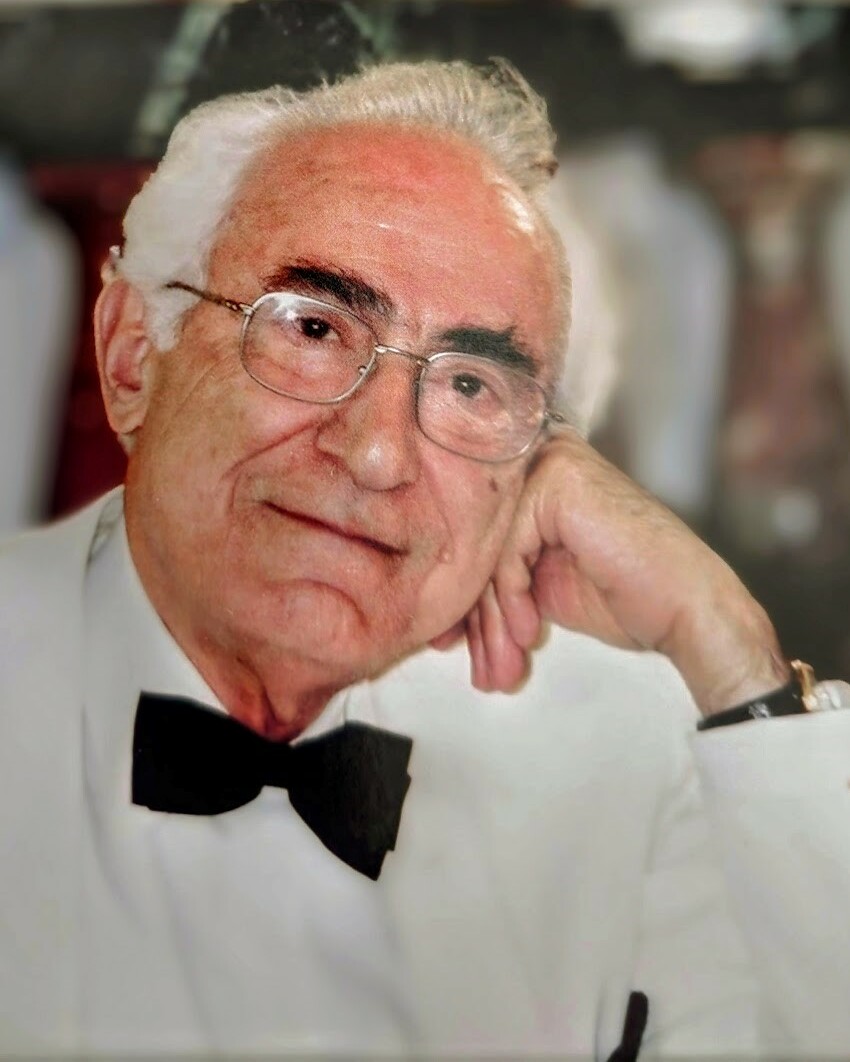 Obituary of Moussa Cohanim - MD
Emeritus Professor Queen's University
It is with deep sadness that we announce the passing of Dr. Moussa Cohanim, distinguished physician, researcher, teacher and beloved friend to many. Dr. Cohanim passed away peacefully in his 99th year at his home in Kingston, Ontario.
Dearly loved husband (69 years) of Farzaneh, and father of Keyvan (Cindy) and Yassemin (Richard), "Papa joon" will also be deeply missed by his grandchildren Erin, Jason (Natalie), Sarah (Patrick), Keilah (Alex), Grady and great-grandchildren Ayla and Eloïse.
Dr. Cohanim was a prominent physician and researcher in the field of nephrology, making significant contributions to the advancement of medicine and improving the lives of countless patients, as well as a respected professor of medicine. He was admired by his colleagues and peers for his dedication to his work, his passion for helping others, and his unwavering commitment to advancing the field of medicine. He was a true professional and a compassionate human being, always putting the needs of his patients first.
In addition to his medical career, Moussa was also a loving husband, father, grandfather and great-grandfather, and he will be deeply missed by his family, friends, and all who knew him.
His contributions to the community continued through retirement as a volunteer with the Kingston Seniors Association, as two time president of the Iyr Ha-Melech congregation and as KGH community ombudsman. He was an avid reader of biographies, loved to play belote, bridge and backgammon and worked meticulously on his home gardens, paying particular attention to his magnificent roses.
The family would like to thank the dedicated home healthcare professionals of SE Health, CBI Health and KGH hospital staff who have supported Moussa; helping him to reside comfortably at home.
A private gravesite service was held with immediate family. As expressions of sympathy and in honour of Moussa's contributions and passion of medicine, memorial donations would be appreciated to the University Hospitals Kingston Foundation. www.uhkf.ca
Dr. Moussa Cohanim will be remembered for his tireless work, his kindness and generosity, and his unwavering commitment to helping others.
"May We Be Together Always"