INFO@CATARAQUICEMETERY.CA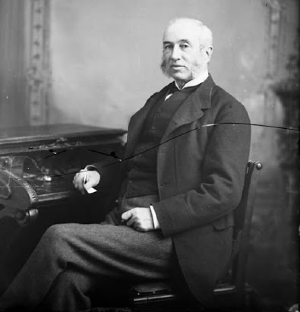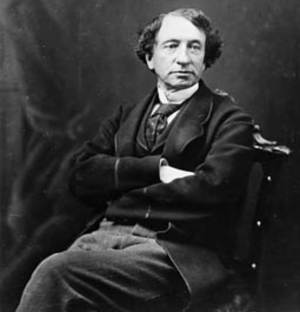 Kingston and the surrounding area are rich in history and many of those "history makers" are interred at Cataraqui Cemetery. Since the early 1800's Kingston has been influential to the growth of the province and ultimately to the growth of Canada as a nation. Many of Kingston's early citizens and families became Interment Rights Holders at Cataraqui Cemetery. The most recognized person interred at Cataraqui Cemetery is Sir John A. Macdonald, Canada's first Prime Minister and a Father of Confederation. Sir Alexander Campbell, another Father of Confederation, can also be found within our historic gates. As Sir John A.'s confidante and longtime friend, Campbell was instrumental in the formation of the Cemetery and became the first President of The Cataraqui Cemetery Board of Trustees. Cataraqui is the only cemetery in Ontario to have the distinction of being the final resting place of two Fathers of Confederation, but the Cemetery's historical importance does not end here.
Cataraqui is the final resting place for many great humanitarians, entrepreneurs, giants of industry, authors, celebrities, and history makers. We honour the memories of these individuals as well as all citizens and past family members. We take great pride in sharing the stories of their accomplishments and lives so that young and old may learn the timeless lesson of "you don't know where you are going until you learn where you came from".
A young student once noticed and commented that it is interesting to see that Cataraqui Cemetery holds the memories of some of Canada's most prominent individuals as well as some of its less fortunate and nearly forgotten. "From Prime Minister to paupers," the student remarked. Cataraqui Cemetery encourages learning about our community's history and believes that the many stories of those resting within the cemetery should inspire each of us.
Some Notable Individuals at Cataraqui Cemetery:
Note. We have provided some links to other sources and websites sites regarding historical information of each individual if found available. The Cataraqui Cemetery Company has not verified the authenticity or accuracy of the information presented in each of these linked websites nor do we claim to be affiliated with any of the websites.
Sir John A. Macdonald, politician, lawyer, Canada's first Prime Minister, and a Father of Confederation. He has been designated as a Person of National Historic Significance and his family plot is a National Historic Site of Canada.
Sir Alexander Campbell, politician, lawyer, a Father of Confederation, and first President of The Cataraqui Cemetery. Friend to Sir John A. He too has been designated as a Person of National Historic Significance
Charles Sangster, author, poet, a fellow of the Royal Society, editor, civil servant, and journalist.
Micajah Purdy, was an early settler, mill owner, and United Empire Loyalist.
Edward John Barker Pense, mayor, second publisher of Kingston's British Whig (Whig-Standard) newspaper.
Sir John Hamilton, businessman, politician, and a founder of Queen's University.
James Morton Sr, industrialist, capitalist, brewer, shipowner, part-owner of the Kingston Locomotive Works.
Capt. James Sutherland, WWI veteran, pioneer of amateur organized hockey, and founder of the Memorial Cup.
Gunner James D. March was killed at Fort Henry, a veteran of the Crimean War and Northwest Rebellion.
Harriet Dobbs Cartwright, artist, writer, and humanitarian.
Sir Richard Cartwright, businessman, and prominent politician. He has been designated as a Person of National Historic Significance
David Nicol, Cataraqui Cemetery Superintendent in the late 1800s, responsible for enhancing the gardens, landscape, and Picturesque attributes of the rural-style cemetery.
Thomas MacLeod, seaman, three-time Antarctic polar explorer with famed explorers Scott and Shackleton.
Lt. Gen. Sir Archibald Cameron Macdonnell, RMC Graduate, WWI General, and RMC Commandant.
Major W. Bruce Carruthers, Boer War veteran and founder of the Canadian Signaling Corps.
Dr. James Sampson, doctor, War of 1812 military surgeon, and a founder of Kingston General Hospital.
Dr. Margaret Angus, author, historian, and supporter of Kingston's architectural heritage.
Sir George Airey Kirkpatrick, politician rising to become Lieutenant-Governor of Ontario.
Air Commodore Leonard Birchall, "Saviour of Ceylon", RMC Commandant and philanthropist.
James Richardson, businessman, and patriarch of the Richardson family and companies.
Agnes Etherington, art matriarch of Kingston and philanthropist.
Sir Henry Smith Jr., politician, Speaker of the House, and Solicitor General.
Henry Gildersleeve, early lake Ontario master shipbuilder.
William Coverdale, prominent local architect and master builder of Kingston Penitentiary.
John Creighton, Warden of Kingston Penitentiary, Mayor of Kingston, police magistrate, and bookseller.
Agnes Maule Machar, is a naturalist, humanitarian, author, social reformer, and founder of the Kingston Humane Society.
Henry Cassady, lawyer, Mayor of Kingston, and early mentor to Sir John A. Macdonald.
Thomas Burrowes, painter, artist, surveyor, and overseer of the Rideau Canal construction.
John Counter, Eight-time Mayor of Kingston and businessman, co-donated with Sir John A. Macdonald Kingston's City Hall Clock Tower.
Henry "Harry" Traill, first Kingston prison guard killed in the line of duty, son of author Catherine Parr-Traill, nephew of authors Susanna Moodie and Agnes Strickland.