INFO@CATARAQUICEMETERY.CA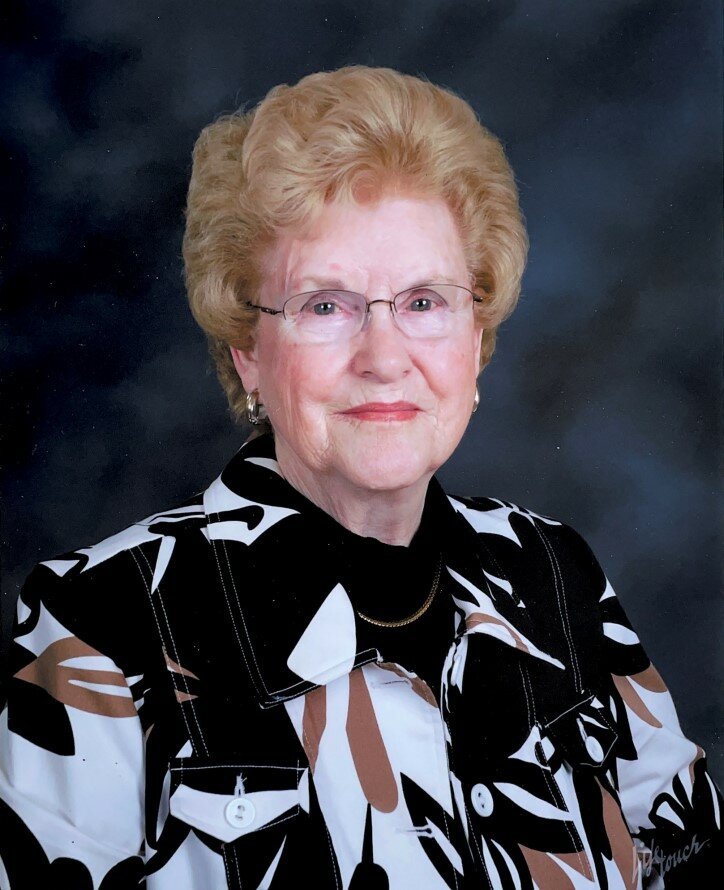 Share Your Memory of
Frances


Obituary of Frances Downey
Frances passed away peacefully in the care of her family on 31 March 2022 at Bath, Ontario. Frances was predeceased by her husband Dr. Lloyd Elvin Downey, parents Howard Banfield Tindal and Fanny Tindal, and siblings George, Earl, Ralph, Janet, Arthur, Harry, Ruth, Malcom and Adrian; survived within her Tindal family and affectionately remembered by her brother Thomas Tindal, sister-in-law Janis Tindal and her Tindal nieces and nephews. "Mum"/"Grannie" – will be deeply and lovingly missed by her three children Martha Jane, Mathew and Andrew, son-in-law Cecil, daughter-in-law Christine; grandchildren Justin Downey and his wife Julia Scholtz, Aaron Downey and his wife Shilo, Claire Westgate and her husband Dylan, Adrienne Downey and her husband Egbert DeGroot, Heather Ann Smith, Shaun Downey and his wife Diana Morales Downey, Rachel Mazgay and her husband Will; great-grandchildren Joaquin, Isabella and Arizona Downey, Callia and Penelope Westgate, Adam, Seth and John Downey, Acker DeGroot, and Abigail Mazgay. "Fran" will be warmly remembered by countless cherished friends from throughout her long life. Lorema will fondly remember their closeness and the DeLunas will miss her especially at Christmas.
Born 08 February 1927 in Morrisburg, Ontario, Frances was the ninth of eleven children. Before the era of vaccines and "modern medicine," four of her older siblings failed to survive early childhood. A fifth, Arthur, lost his life in Europe during the latter days of World War II. Frances frequently recalled caring parents and a joyful childhood, growing up in Morrisburg and during her teen years, in Prescott, Ontario. She would laughingly and thoughtfully share with her own children and grandchildren, reminiscences of her close-knit family and friends, and of life in small-town Ontario.
Completing Senior Matriculation in Prescott, Frances dreamt of becoming a nurse – of training at Sick Children's Hospital in Toronto. Before this dream could be realized however, during a stay with her older brother George, sister-in-law Ruth and young nephew Richard, in Kingston, Ontario, she responded by letter to an advertisement in the Kingston Whig Standard which led to her becoming the first Dental Assistant to the young Dr. Downey, newly graduated from the University of Toronto. She quickly proved herself capable, and the two worked hard together to establish what would become a highly successful, patient-focussed practice. Dr. Downey – Lloyd – was not only impressed with Fran's abilities as a Dental Assistant, but quickly came to appreciate her personal warmth, beauty, and liveliness. He presented her with an engagement ring, in the lab of his dental office. Married in Prescott, Ontario, Fran was warmly welcomed into her husband's family who became dear to her. She "officially retired" three years later when expecting the couple's first child.
In 1953, Fran and Lloyd left their small apartment on Princess Street in Kingston, to move into their newly-built home on the Bath Road, overlooking Lake Ontario. Here they would raise their three children. From the outset of their life together, they had shared each other's joy in friends and family. This lifestyle broadened after their move to the Bath Road, especially through Collins Bay United Church – subsequently Edith Rankin Memorial United Church. Lloyd was an Elder in the Church, while Fran was a dedicated member of the Women's Association – eventually the United Church Women and in particular the "Mary Martha" Unit 7. Over the next decades, Fran embraced the role of wife, mother and homemaker with her characteristically boundless eagerness, imagination and conscientiousness. She was a kind and supportive neighbour; she encouraged her husband in his work, and her children in their schoolwork and extra-curricular activities; she was a good problem-solver; she loved music, particularly listening to Lloyd at the piano, and wholeheartedly supported her children through piano lessons; she participated enthusiastically in the family's summer "trailer trips" throughout the largely rural areas of the Canadian Maritimes. Like her mother before her, she was keenly attuned to beauty, and was a creative perfectionist in the realms of cooking and gardening.
Frances's life was not without challenges, but these she surmounted with grace, dignity and practicality.
As her children became more independent, Frances accepted an invitation to work in the world of fashion, relishing the opportunity to assist other women with clothing choices which would make them feel positively about themselves. She then returned to work with her husband as his Assistant, during the six years leading to his retirement, sharing his interest in each patient. After her own second retirement from this occupation, Frances was invited to work for a florist/gift shop and happily pursued this activity for several years.
By the time Frances reached her eighties, her children were finally able to convince her to travel with them: Accordingly, until into her nineties, she visited her Calgary and New York City families, and was an enjoyable travelling companion with the younger generations on trips to Myrtle Beach and Sanibel Island, various cruises, and a trip through Europe which included a visit to her brother Arthur's grave in the Groesbeek Canadian War Cemetery.
"Grannie" was greatly admired by her grandchildren and great-grandchildren. She created table centrepieces and floral arrangements for each of her three granddaughters' weddings. Her great-grandchildren delight in recalling her themed tea parties (elephants, flowers, birds, "beanie babies" and teddy bears). To the end of her days, she joyfully exchanged letters, word puzzles and artwork with her great-grandchildren. Her lively interactive relationships with the younger generations extended to her many Tindal nieces and nephews, one of whom recalls with admiration "her decision to be 'responsible' and give up roller blading when she turned eighty."
In 2018, Frances moved to a bright apartment overlooking the Napanee Golf and Country Club – equidistant from the homes of two of her children and close to the convenient amenities of a small town where she quickly formed new, close friendships. A sports fan since her childhood in Morrisburg, Frances closely followed the Toronto Maple Leafs and the Toronto Blue Jays, hand-printing copious notes detailing the plays and commentary of every game she watched, inserting her own editorializations. She was an avid reader of classical and modern literature, often favouring women authors, and was herself accomplished in creative writing. She continued to drive and to maintain her independence until the fall of 2021, when she was diagnosed with pancreatic cancer.
Saddened by the diagnosis, but with her usual realistic and positive approach to life, Frances set about writing to her wide circle of family and friends, in her classically elegant penmanship, to tell them of her circumstances. The next few months saw a flurry of back-and-forth exchanges of letters and cards and telephone conversations, as she received and responded to an outpouring of loving support from family members of her own generation, her grandchildren and great-grandchildren, her nieces and nephews, and steadfast loyal friends from all the years of her long life. She in turn reached out to others whom she felt might need encouragement. To the end, Frances embraced her world and all in it with unfailing joy in life, dignity and positive outlook. During her last days, when her palliative care physician visited and asked how she was feeling, Frances took care to graciously smile and say: "Fine, thank you."
"Mum" – "Grannie" – "Aunt Fran" – "Fran" – will be forever close in our hearts.
Special thanks is expressed to Dr. Nathalie Kondor and the Saint Elizabeth team of palliative care nurses who so thoughtfully attended upon our mother. Appreciation is also expressed to those who effectively coordinated and provided in-home health care and end-of-life services.
Frances did not wish a formal funeral service. Following cremation her ashes will be interred alongside those of her husband at the Cataraqui Cemetery. For persons who may wish to make a donation in memory of Frances, her charity of choice is the Salvation Army.