INFO@CATARAQUICEMETERY.CA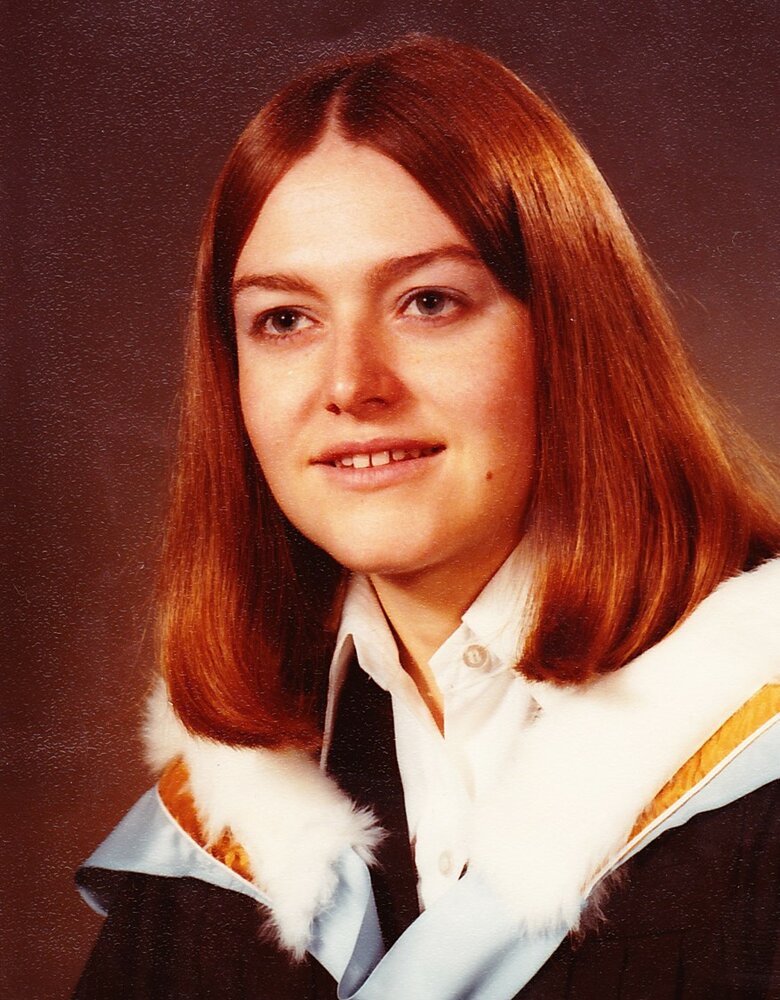 Share Your Memory of
Elizabeth


Obituary of Elizabeth Jeffrey
"To be truly loved….
Means never to be forgotten"
Peacefully in the Palliative Care Unit, Providence Care Hospital, Kingston on October 7, 2022 in her 74th year with her husband of 40 years, John, by her side, our beloved Elizabeth passed away after a phenomenal near 10-year battle with Glioblastoma Multiforme.
Liz was born in Cobourg, Ontario and after high school, she enrolled in the Kingston General Hospital Nursing Class of 1971. Shortly after graduation, she started working part-time in order to obtain a BScN from the University of Toronto. In her clinical working years, she spent time in the Cardiac Care Unit and the Post-Anesthetic Care Unit of the Kingston General Hospital. In 1983, Liz stepped back from clinical nursing in order to devote her time to her young family. She made every effort to ensure her children, Brad and Laura, were afforded the opportunity to be exposed to a number of different experiences. In 1993, after completing a re-entry program, Liz resumed clinical nursing at the Kingston General. In 2001, Liz obtained her MNSc from Queen's University, and ended her nursing career as the Coordinator of Collaborative Care Plans for the hospital.
Liz retired early in 2009, in order to spend more time with her family, friends, and horse Winston, working in her gardens and reading.
Liz has been an inspiration to many. She lived her life with kindness, compassion, dignity and grace. She will be remembered for her joy of life, her devotion to friends and family, her love of pets and horses, and her sense of humour. We will never forget her radiant smile and that infectious laugh.
The family has been overwhelmed by the kindness and support demonstrated by all of Liz's friends throughout her illness. This is a true testament to Liz the person. We would like to give a special thank you to Drs. N. Hammad, D. Kain, T. Owens and F. Saunders for their excellent clinical care. We also thank all of the other physicians, nurses and allied health care personnel who were involved in Liz's care.
Liz is deeply missed by her husband John; her children Brad (Jules) and Laura; John's son Ian (Laura) and their daughters, Isla and Karis; her grandchildren George, Miles and Nora; her brother John and his children Heather, Ben and Max; and her cousins Susan (Barry) and Julie.
A funeral service will take place at Edith Rankin Memorial United Church, 4080 Bath Rd., Kingston, on Saturday, October 29, 2022 starting at 11:00 a.m. with a reception to follow at the church. Interment will be private.
In lieu of flowers, it was Liz's wish that consideration be given to making a donation to the World Wildlife Fund or charity of your choice.