INFO@CATARAQUICEMETERY.CA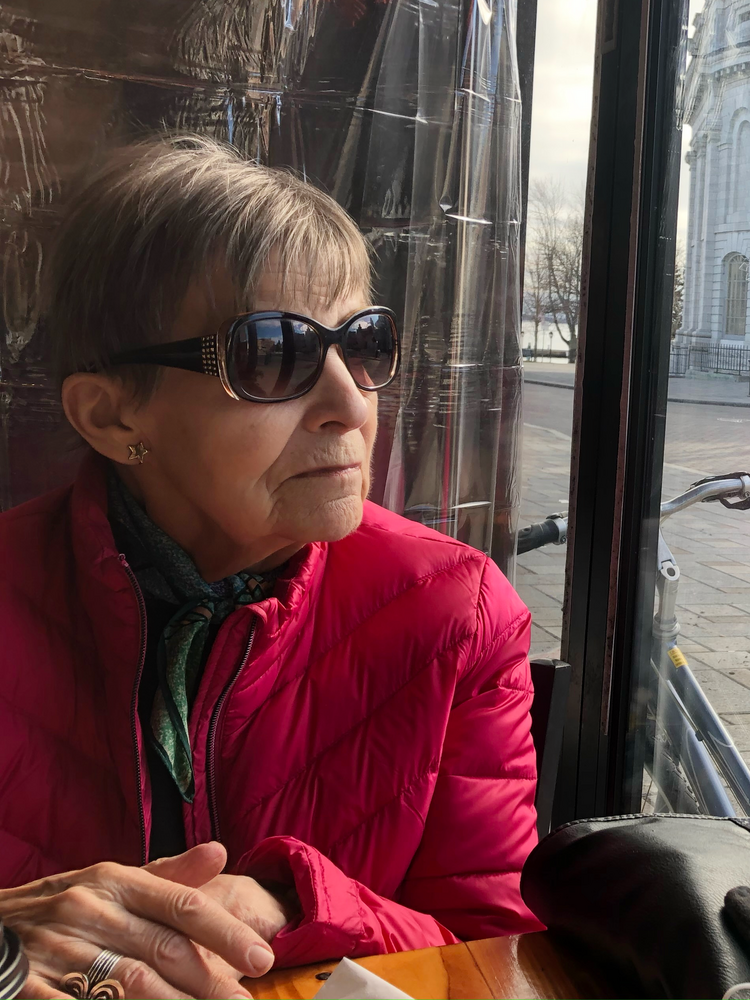 Share Your Memory of
Carolyn


Obituary of Carolyn Ten Eyck Bond
Carolyn Ten Eyck (Dean) Bond born August 9th,1937 in Albany New York, died peacefully on Saturday October 29, 2022, after a slow decline at Arbour Heights in Kingston, Ontario. She is survived by her children Elizabeth (Liz) Strong, (David) and Peter Bond, and her younger sister Vivian Campbell in Nova Scotia. She is also survived by her four grandchildren: Jessica (Strong) McTavish (Graeme), James Strong (Colleen), Christopher Strong and Aaron Strong, who fondly called her Nairno. They will miss her as will her three great grandchildren: Rory, Maeve, and Robin.
Carolyn grew up near Albany New York, a country life where her primary education was in a one room schoolhouse. She excelled in academics from an early age. In high school she developed her love of English Literature and was active in many social activities, sororities, drama, and music. Next, she attended University of Rochester where she graduated in 1959 with highest honours and a Phi Beta Kappa award along with the English Prize. She earned a Woodrow Wilson Fellowship with which she attended Cornell University and earned her M.A. in 1960. At Cornell she met Edward (Ted) Bond (deceased 2016) who was studying for his PhD in Philosophy, they would marry in 1960 (divorce in 1992), and would go on to start their family in Victoria. The family lived in Victoria until 1964 when they moved to Kingston where Carolyn would become a Professor at Queen's University teaching English Literature with a focus on Romantic poetry and prose. Here their second child was born. In 1972, while raising her children, Carolyn completed her PhD in English Literature at Queen's University. At Queen's she was a member of the Women's Studies Subcommittee that helped design the first interdisciplinary Women's Studies Course in 1983. She wrote book reviews for The Whig Standard Magazine throughout the eighties and was a book review editor for Quarry Magazine. In the nineties she would go on to be a copy editor and reporter for The Kingston Whig-Standard, also reviewing books and local theater productions
She also volunteered for a variety of charities throughout her adult life: Canadian Cancer Society, Victorian Order of Nurses, Collin's Bay Public School, Kingston Public Libraries. She was clever as a seamstress, quiltmaker and took to knitting gorgeous sweaters in the eighties. She loved to sketch and took many art classes.
Carolyn was a truly unique and brilliant woman, and she will be dearly missed by all who knew her. The family will have a small memorial in the future to honour her. Donations can be made in her name to the Kingston Public Library. Please feel free to share your memories of Carolyn online at www.cataraquicemetery.ca