INFO@CATARAQUICEMETERY.CA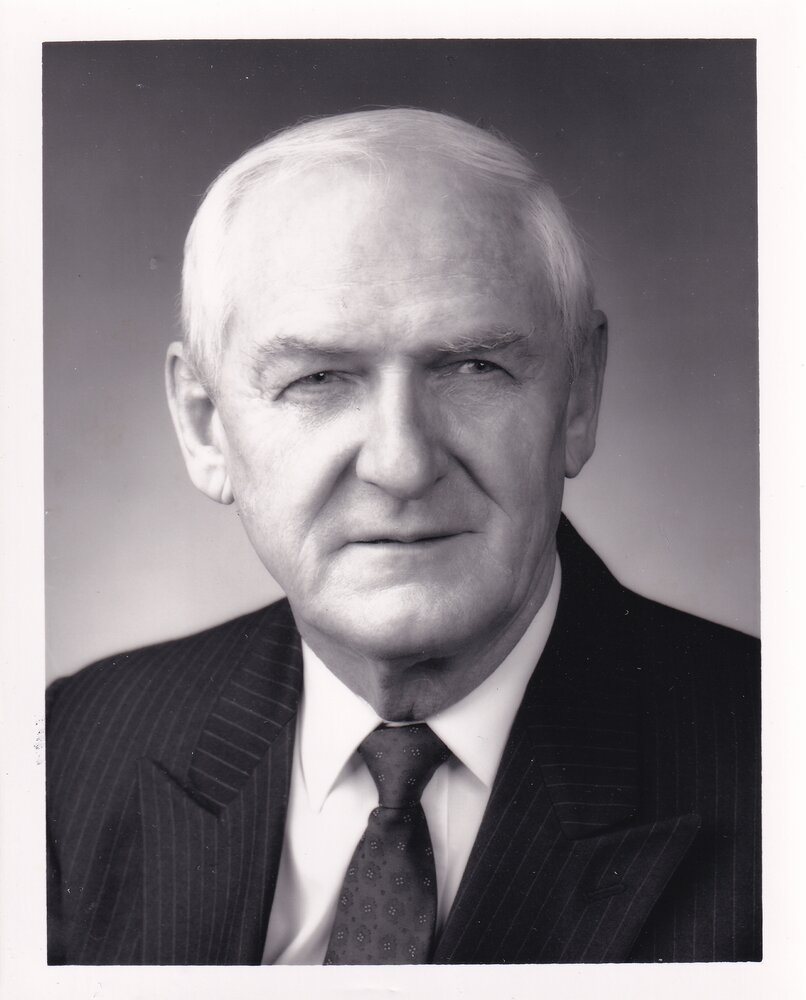 Share Your Memory of
John


Obituary of John Clayton Halliwell
Born in Shellbrook, Saskatchewan on June 27, 1932 John was the son of John (sr.) and Edith Halliwell, and brother to Daniel. He attended public school in Shellbrook and college in Saskatoon. As a young man, John played hockey for the Shellbrook Elks and was an avid curler. He enjoyed hunting, fishing and developed a lifelong passion for skiing.
In 1952, John married the love of his life, Eunice Wood. They had 2 children, Dawn and Boyd. Some of their favourite times were spent at the cottage 'Shangri-La' at Emerald Lake.
John owned Halliwell Hardware in Shellbrook during the 1950s and 60s. He was an active member of the Retail Merchants' Association and the Elks Lodge. After retail, he served as a Police Officer for Saskatoon and Brandon forces.
John's career in the labour relations field began in 1966 when he joined the Manitoba Government Employees Association, holding several positions over time. When John left the MGEA in 1975, he was Executive Director.
In Barrie, John was the Executive Director of the Ontario Provincial Police Association for 2 years. He joined the Canadian Construction Association in Ottawa moving from Director of Labour Relations to Vice-President, and retiring in 1993 as President. During his time with the CCA he served as a member of the Canadian Employers Delegation to the International Labour Organization in Geneva. After retirement from the CCA, he continued as lead on the Canadian Delegation to the ILO for several years.
John's flair for writing produced countless articles for periodicals and trade publications. He authored 3 books: The History of the Ontario Provincial Police Association; Proud Heritage—Exciting Future, the 75th Anniversary of the Canadian Construction Association; and To The Top the Hard Way.
Most of his retirement years were enjoyed in Napanee, close to his daughter and only grandson. Here, John took up power-walking, and was known in town as 'the walker'. He attributed his longevity to this daily regime.
John passed away on February 27, 2023. He will be greatly missed by his wife of 70 years, Eunice, daughter Dawn Halliwell (Doug Truman), son Boyd (Gayle), and grandson Carson (Taylor Johnston). John's ashes will be laid to rest in Kingston, Ontario. A Celebration of Life will be held later in spring; tributes may be left here on the Cataraqui Cemetery Webpage.