INFO@CATARAQUICEMETERY.CA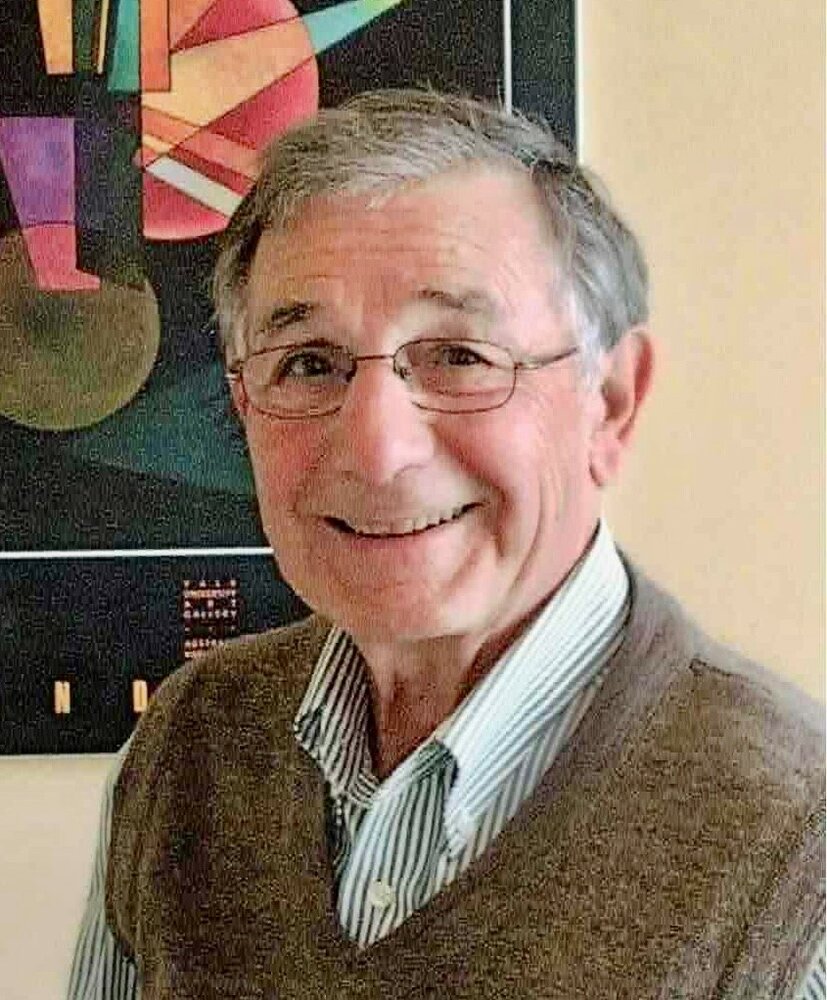 Obituary of Dr. Nicholas Diamant
"I have used my days well"
Nicholas (Nick) Evans Diamant passed away peacefully on his own terms, at his home in Kingston, ON on April 15th, 2023 at the age of 86. He was surrounded by his family and love. The sun was shining and he was sporting one of his trademark colourful shirts and his beloved Blue Jays cap!
Born to John and Sophia Diamant in Chicago, Ill, on August 4, 1936, he is predeceased by his loving wife of 62 years Barbara Helen Diamant (nee Murray) and survived by his brother Peter (Ruth], his daughters Stephanie, Jodi, Daphne (Derek) and Andrea (James), grandchildren Nico (Janaki), André (Rachael), Loucas (Meghan), Torin, great-grandchildren Felix and Theo, foster sons Joel and Lonnie and his brother-in-law Gord (Dawn) and family. He will be missed by his beloved cousins George, Deanna, Pat West and their families.
Nick grew up in a vibrant family in Napanee and Kingston, ON including many cousins from the family village in Greece. Visits to relatives in Chicago as a child included medical rounds with his Uncle Bill which sparked his early interest in medicine, and this combined with his father being a science teacher, planted the seeds of his future career as a physician and scientist.
Barb was the love of Nick's life. As children, they shared swimming lessons and later they both met singing in the Chalmers Church choir. They married in 1958 and had a wonderful life raising 4 daughters, 2 foster sons, a series of cats and golden retrievers. They enjoyed many trips around the world together and retired with an Airstream trailer for adventures in Florida during the winters. He was Barb's devoted caregiver when she developed Alzheimer's.
A proud graduate of Queen's University, Meds '60, Nick began his career in the fields of medicine, research and teaching, nurturing and fostering his unwavering belief in the need to help others in a holistic and compassionate way. Nick travelled for residency placements in Toronto, Boston, MA and Syracuse, NY until 1968 when he returned to Toronto with his family to settle into medical practice as a gastroenterologist at The Toronto Western Hospital and researcher in the departments of Medicine and Physiology at the University of Toronto. He was Chief of Gastroenterology at The Toronto Western Hospital from 1974-1991 and worked tirelessly until his retirement in 2009 when he and Barbara returned to Kingston, where he worked as an adjunct professor in the Department of Medicine at Queen's University.
Nick was a world leader in research into the physiology of the gut-brain-interaction, recognized for his dedication to the field with multiple life-time achievement awards, most recently, in February of this year, an annual Lectureship in Neurogastroenterology and Motility (NGM) was inaugurated by the University of Toronto, University Health Network and Sinai Health to honour his lifetime contribution to mentoring and supporting gastroenterology.In addition to his research and role as a compassionate clinician to his patients, he was also a teacher, mentoring and training generations of scientists and future gastroenterologists throughout their careers. Through his research, he is credited with modern advances in the field of gastroenterology, however, his daily research into the existence of the elusive 'pie stomach' by himself and everyone in his family, remained incomplete and his kids and grandkids have vowed to continue this research in his honour!
Nick encouraged his kids to pursue excellence in doing what they loved and was very proud of their achievements. When not at work, Nick and the family spent magical weekends and summers at Toreywood Farm, north of Toronto. Donning his cowboy hat and jeans he relished the hands-on work and pace of farm life, leaving the city behind for the solitude of the countryside, nurturing his deep connection to the land, nature and animals. His lifelong collection of cow memorabilia is a reminder of his love of his Brown Swiss cattle.
He leaves a legacy of caring, openness and wisdom, sharing his life-long belief in the 'Joy/Crap' ratio with generations of family, friends and colleagues in need of guidance—'Everything in life can be distilled down to one simple question—does the crap outweigh the joy?—if so, you have your answer; follow the joy, ditch the crap and change what you can to ensure the joy always outweighs the crap." Following this advice, he noted that he never had a day he didn't love going to work.
Nick and Barb were an integral part of Portsmouth village in Kingston and the family are grateful for the loving neighbours and community that supported them.
Cremation has taken place and a memorial will take place in the summer. Nick requested donations in his memory be made to The Alzheimer Society of KFL&A, The Kingston General Hospital Foundation and/or The Bruce Trail Association.


Share Your Memory of
Dr. Nicholas