INFO@CATARAQUICEMETERY.CA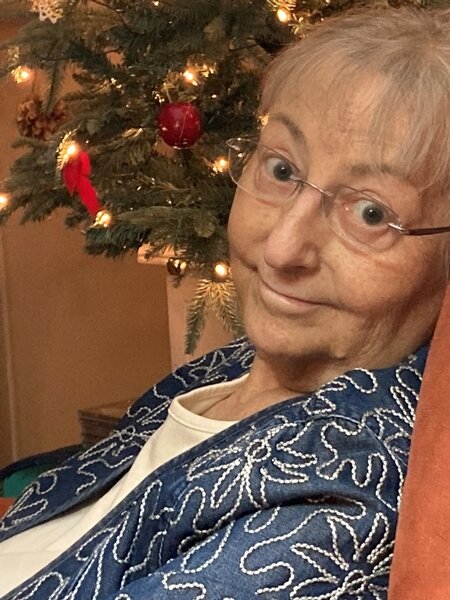 Obituary of Irene Helen Christine Love
Irene Helen Christine Love, nee Dingwall, died October 29, 2021, with kind medical assistance, killing the cancer which had been trying to kill her for two and a half years. She was born in Dunfermline, Scotland, on March 13, 1944. When she was nine, her father found work at the Dupont Plant in Maitland, ON. She, her mother, and her maternal grandmother joined him soon after, and the family settled down on Center St. in Brockville to become Canadians.
In her first schoolyard, classmates made fun of her accent. She refused to speak for a month, but when she did it was with an accent exacty like theirs. She graduated with honours from Brockville Collegiate at the age of 16, but Queen's refused her admission because of her age. She spent another year in Grade 13 and entered Queen's in 1961, where she met her husband to be, Gord, at a Frosh dance. He was immediately enchanted. She took longer to warm to him but by third year they were together, helping to turn out the Queen's Journal. As a language student she finally managed to help him get the German credit he needed for his English degree and they both graduated in 1966, celebrating with a Language Department trip to West and East Berllin. They worked for a month at a hotel on a beautiful mountain lake in Bavaria and then hitchhiked together through France and Britain. In September she began working at the Douglas Library at Queen's and Gord started teaching at LCVI. At Christmas, they married, and she bravely joined his family, which was much larger and noisier than her own.
Gord struggled with teaching at first, but, with her support, managed to survive. They worked together for two years helping students turn out the school yearbook. In his third year, the principal told him to direct a musical and he unexpectedly fell in love with theatre. For a few years, Irene helped a lot with that too, but ultimately found it too intense and stepped back. All the same, she supported him all his life in that pursuit, though it was often very difficult for her, because she saw he loved it and would never have survived as a teacher without it. He will be forever deeply grateful. She had suffered periods of depression since her youth. At the time, and for too much of her life, the world could not understand it and the prevailing attitude, even from some of the medical community was "Get over it." She struggled with it bravely though, with some help from new drugs that were being developed. When it was not attacking her, she was, as her niece Lindsay says, "Not loud and boisterous like the rest of us. Her quiet ways meant she saw things no one else could. She witnessed and celebrated our joy and matched it with humour, strength, care, a thoughtful and warm conversation and hugs too." As well as raising her kids, Irene became involved in the growing women's movement. She began working with a group lobbying and teaching prenatal classes in which both mothers and fathers learned to take a more active part in the birth of their baby than hospitals were prepared to allow at the time.Mike was born in 1968 and by the time Andy was born in 1971, KGH had been convinced to allow fathers in the delivery room. Sadly, Andy was born so quickly that Gord didn't make it in from the parking lot in time to take part, nor did Irene even make it to the delivery room. Irene became involved with consciousness raising. Once, Margaret Atwood spent an evening with her group. It led to many changes for the better at home and at work.
In 1974, Gord got a sabbatical and they spent the year in Honiton, England. When Mike finished Grade One, the family spent a wonderful summer travelling through Europe and Britain in their new VW Camper. When they returned, they spent the next few summers seeing Canada from coast to coast. As the boys grew, she spent vast amounts of time in hockey arenas and at school functions.She had left the Douglas when Mike was born, but, when Andy was old enough, took a job as assistant at the LaSalle and then Bayridge Secondary School libraries. She became interested in photography through courses at St. Lawrence College, eventually learning more at the Maine Photography Workshop and returning to teach at SLC herself. She spent several years selling her photographs at arts fairs in town and around the province but eventually found the travelling too exhausting.She returned to the Queen's Library system, working in several branches and making lifelong friends, until her retirement. During that time she had the joy of watching the boys grow up, meeting Mike's wonderful eventual wife Jennifer, and seeing her two beautiful grandchildren, Maddie and Campbell, arrive. Unhappily, the most severe bout of depression Irene ever had to face, exacerbated by arthritic knees her then doctor refused to replace because "they would wear out too soon", came as her widowed mother had to move to town because of failing health, eventually dying. The pressure and pain forced Irene to retire early from Queen's but finally the doctors at KPH found a way to help her live her final years mostly free of depression at its most vicious.They bought a new house near their grandchildren where she watched proudly as they grew up. She had several more bouts of pain when her knees were finally replaced, she had a brain tumour removed and she broke her arm, but as she said, those pains were only physical. She and Gord bought another VW and happily toured the eastern provinces and northeastern states on their own. She enjoyed reading mysteries, many classes at the Seniors' Center and movies at The Screening Room before the cancer was discovered and slowed her down, but she still loved to share occasions with family and coffee with her good friends from the Library. Finally she chose to end things rather than waste another minute of her life on pain. The Kingston family gave her what she called the best party of her life, and next morning she faced her end smiling and brave and calm.
Our deepest thanks to Drs. Russell, Hammad and Wonnacott as well as all the staff at the Cancer Clinic.
Her interment in Cataraqui Cemetery will be private. If you wish to celebrate her life, please make a gift in her name to the charity of your choice.


Share Your Memory of
Irene