INFO@CATARAQUICEMETERY.CA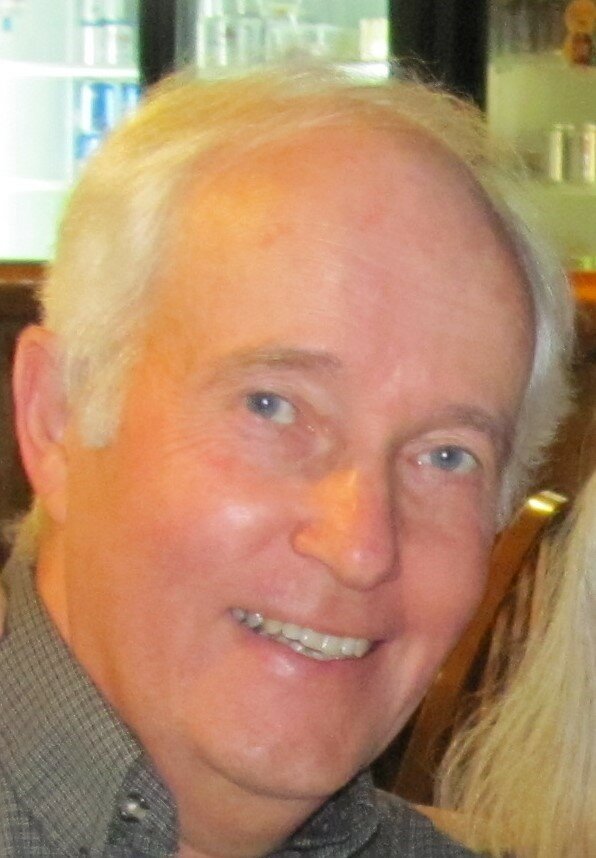 Obituary of Michael Andrew Jordan
Michael (Mike) Andrew Jordan was born February 13th, 1947 in Horsham England on an icy cold night. He completed his life's journey on July 26th, 2022 at Kingston General Hospital. The past 15 years of living with young onset Alzheimer's disease was not expected for someone as healthy as Mike. But in the end, COVID brought this journey to an end. Mike was ready. He had loved his life, especially his children Sara Jean (Glen) and Peter Michael (Sarah), his wife Marty, his brother Miles (Carol) and Neil. Predeceased by his parents Fay and Peter Jordan.
Mike came to Canada from England on June 24th, 1966 at the age of 19. From the time of his arrival he loved Canada and always made every effort to be a good Canadian. The date of arrival was significant - it was St Jean de Baptiste day, unbeknownst to Mike - he thought "what a great place - mid week and many are out playing golf". He never changed his mind from that moment on. He became a medical supply salesman - he was good at his job and loved being part of the health care system. He knew that having the right supplies and equipment was essential for the health care teams to carry out their responsibilities. COVID has high lighted the importance of this role even more.
Mike was there to care for his kids when Marty worked shift work; he was always there to support and cheer them on whether it be soccer, hockey or field hockey. He learned to skate when he realized that Marty was going to late night hockey without him! Marty and Mike enjoyed golf together - Mike was a natural. They were able to continue this sport together long after Alzheimer's started. It was definitely a blessing. Mike had a wonderful smile and great sense of humour. He was incredibly loyal and always had regard, respect and abundant love for Marty. He will be missed.
The support of family and friends has been essential - in the early days, Mike didn't dispute that we needed to share his diagnosis so that we would both have the ongoing understanding and support that we needed. Thank you everyone.
Mike also leaves his grandson Isaac Jordan and step grandchildren Percy, Sasha, Cedric and Anjie; sisters in law, Nan Chabot(John), Kit Finkelstein (Nathan) and brother in law Tim (Eva). And many nieces and nephews, here and in England.
Mike's Alzheimer journey took him to Providence Manor, Providence Care Hospital, Rideaucrest and finally KGH emergency department and Palliative Care. Our sincere thanks to all who provided care. The Alzheimer's Society also provided support and respite.
Donations in memory of Mike would be welcomed by the charities of your choice.
A Celebration of Mike's Life will take place on Friday, September 2nd at 3:00PM at St. James Anglican Church, 10 Union St., Kingston. The services will be live streamed at https://www.youtube.com/c/StJamesAnglicanChurchKingstonOntario


Share Your Memory of
Michael